Hot New Comics This Week and Why We Care, October 3rd Releases
So what's new this week, kids? We have a trio of great books you won't want to miss this week, if you can find them!
Rainbow Brite #1
Our first comic is a long-awaited new Rainbow Brite series, written by Jeremy Whitley and artist Brittney Williams. If you are a Rainbow Brite fan, you know the story - a girl named Wisp comes to a dark and dismal planet that has been conquered by the King of Shadows, who wants to destroy color and happiness forever. She was originally created by Hallmark as a way to break into the licensing game, and she's come a long way since her creation in 1983. You may remember her original comic in 1986, a one-shot called "Rainbow Brite and the Star Stealer" (which you can purchase
HERE
from us!). It's no surprise comic fans are excited about this release - Rainbow Brite comic sightings have been few and (extraordinarily) far between.
So why do we care? Well, firstly, it's Rainbow Brite. This is a planned ongoing series, and the #1 will only go up in value. Mostly, though, we think the Netflix rumors we have been hearing could probably come to light if this comic series re-ignites fans enough to rally. Finally, this would be a #1 and a key issue - only the 2nd appearance of Rainbow Brite (and friends!).
Variants abound, so check them all out. I am partial to this ethereal, "let's save the world GIRL POWER" one, but we'll most likely keep one of each (as should you!).
Get yours HERE!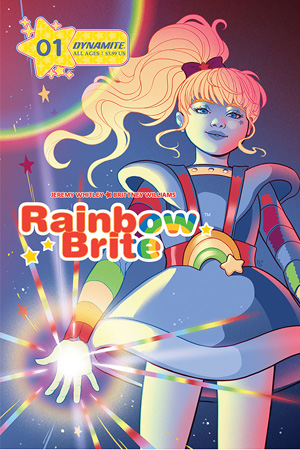 Umbrella Academy: Hotel Oblivion
Gerard Way and Gabriel Ba's roraringly successful Umbrella Academy has a third series coming this week, one that should provide some insight and backstory for our beloved heroes (though still scattered after the last series concluded). According to the online description, the series will return "stranger than ever" and conclude in 7 issues. If you haven't been following this series it's absolutely worth checking out.
So why do we care? Again, Netflix wins. The series was initially supposed to premiere in 2018, but it looks like an early 2019 release is now imminent. The cast will include Kate Walsh, Mary J. Blige (MARY J BLIGE Y'ALL), Ellen Page, Tom Hopper (Dickon Tarly from Game Of Thrones, who managed to basically get himself dragon BBQ'd on purpose - for reasons), Emmy Raver-Lampman, David Castañeda, Robert Sheehan and Aidan Gallagher.
In addition to the reasons above, this is just an all-around great series that has introduced (and re-introduced!) a whole new generation to the joys of comic books.
You can buy it HERE!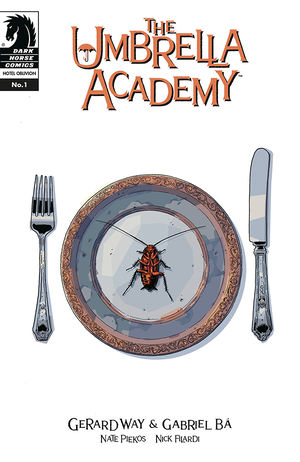 Batman/The Maxx: Arkham Dreams #1
This long-awaited crossover from Sam Keith and John Layman will be a 5 issue series full of romps and surprises. Jon is EXCITED about this one folks - so get yourself one of each cover!
There will be 2 covers - a Sam Keith cover and a Jim Lee cover. The solicitation is as follows:
When a devious new doctor at Arkham Asylum conducts unconventional forays into the human psyche, he kicks off a disastrous chain reaction by experimenting on Arkham's newest patient: The Maxx! The city of Gotham soon begins to merge with the Outback, The Maxx's psychedelic mental landscape. It's up to Batman to save Gotham and all of reality… but only by joining The Maxx on a trip into the darkest depths imaginable: the twisted minds of Batman's greatest enemies!
If you recall MTV's 1995 show, "The Oddities," you'll remember The Maxx animated series, which was based on the original 1993 comic book, and was widely hailed as wild and weird and a lot of fun to watch. We are confident the new comic will be every bit as fun, and as dark, as previous releases.
Why do we care? Duh. It's Batman. This book should be a great series that could go way further than just the comics. This #1 will be an instant classic, with appearances from major Bat-villains, Batman with all of his clothes on (a rarity today), plus The Maxx (which we have been waiting on for a looooong time).
You can get yours HERE
That's all we have this week folks - as always, comment below for internet fame and astounding fortune!